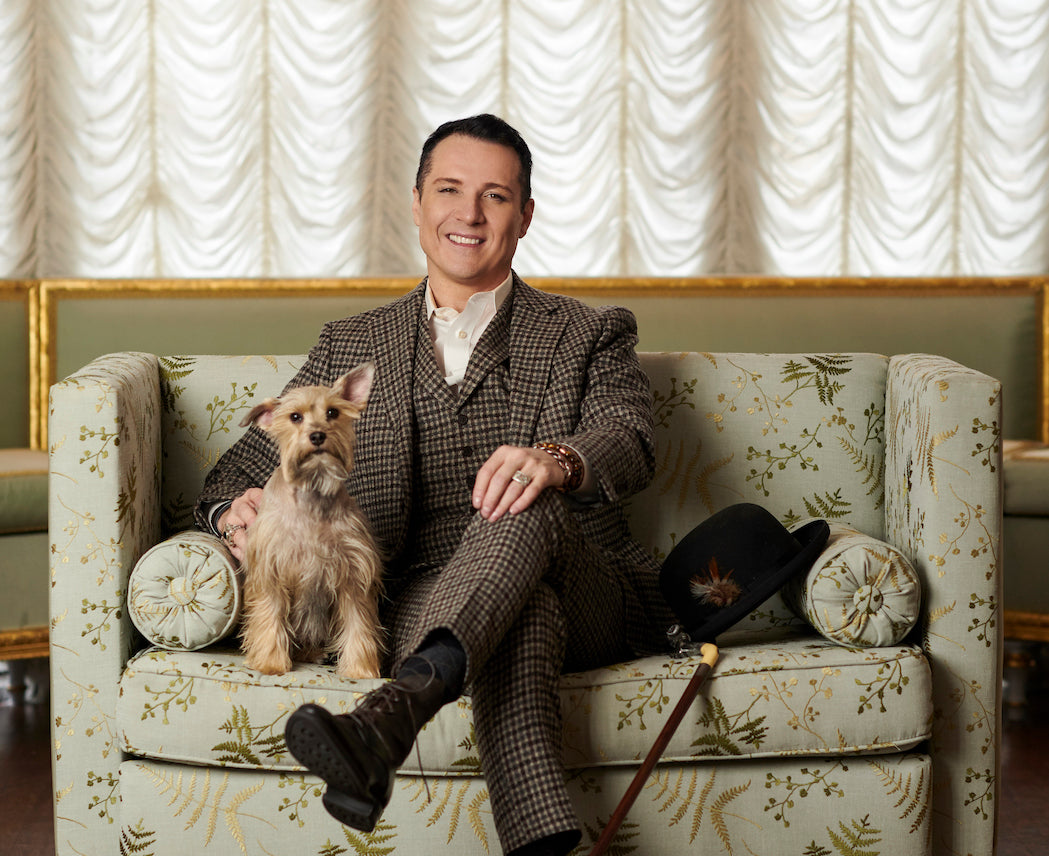 Jun 21 , 2019
Cruelty Free Beauty Products - How can you trust the claim?
Pamper yourself with kindness by embracing cruelty free glam! There's a health and wellness revolution in the air. More and more beauty gurus are turning to products that never test on animals. But how can conscientious consumers be sure that no animal testing really means no? And why is it important to choose a cruelty free beauty palette?
Ethical luxury is the vision behind every Christian Illes product. Looking -- and feeling -- gorgeous comes from promoting happiness among people and the planet. Consider these reasons to live flawlessly cruelty free.
Royalty with a Purpose
True beauty comes from a sense of creativity, originality, and passion. Cruelty has no place among royalty.
The Grim Truth Behind Animal Testing
Animal testing is extremely inhumane. Not only are rabbits and small animals subjected to brutal lab trials, but even cats and dogs are blinded, maimed, tortured, and killed for the sake of the corporate cosmetics industry. Animals are kept in small cages, often filthy, with barely enough room to turn around. 
Alternatives, Necessity, Health and Humanity
It is surprising to note that large scale animal testing is a relatively new concept for the beauty industry. Up until around the 1960's, health and wellness products were made with natural, wholesome ingredients to nourish skin, hair, and nails. As larger companies began utilizing cheap alternatives -- fillers, additives, and chemicals -- the need for laboratories devoted to safety tests arose. 
Animal testing can be easily avoided by purchasing fair trade, organic, and cruelty free beauty products. Not only are these products humane, but better ingredients mean a daily glow up free of carcinogens and harsh chemicals. Simply put, kindness is the true secret behind healthy radiance.
Compassionate Hair, Don't Care
Animal testing extends far beyond the makeup industry. Many hair care products that promote a salon quality aesthetic fail to point out the amount of fillers used to achieve a gorgeous glow. Parabens, sulfates, and a wide variety of chemicals guarantee that animal testing has been used.
Christian (and River) are firm believers in the finer things in life. Refinement comes from a sense of simplicity and conscious consumerism. Artfully selecting three main hair care products -- shampoo, conditioner, and serum -- can replace a shelf's worth of filler. As always, Christian's reserve is naturally sourced from wholesome ingredients and never, ever tested on animals.
The Truth Behind the Label
Designations such as "cruelty free" or "not tested on animals" should ensure a standard of care and compassion. However, this is not always the case as sneaky branding and unclear labels provide many loopholes in the quest for ethical beauty.
Production vs. Perfection
Unfortunately for conscientious consumers, there are few -- if any -- guidelines for using the "cruelty free" and "no animal testing" distinctions. Brands may claim either label, but outsource testing to other companies thereby making the statement that they do not test on animals "true."
Other common misinformation tactics include animal testing at the ingredient level (which is where the bulk of testing occurs), but not at the final product. 
True cruelty free products know that natural perfection is the only option for luxury styling and beauty tools that are never, ever tested on animals.
Finding Gold Among Glitter
A maze of misinformation may seem overwhelming to ethical glamour gurus! Thankfully, many reputable databases and research groups exist to make the hunt for cruelty free products easier.
PETA's comprehensive index of truly cruelty free companies is constantly updating as new, innovative brands and products emerge.
The Leaping Bunny is another great resources featuring an online ethical database as well as a phone app for shopping on the go.
There's no need to compromise when it comes to achieving celebrity style. A commitment to compassion ensures that Christian Iles' products have never -- and will never be -- tested on animals.
Let's leave the world a little better, and a little more radiant than we found it.
---