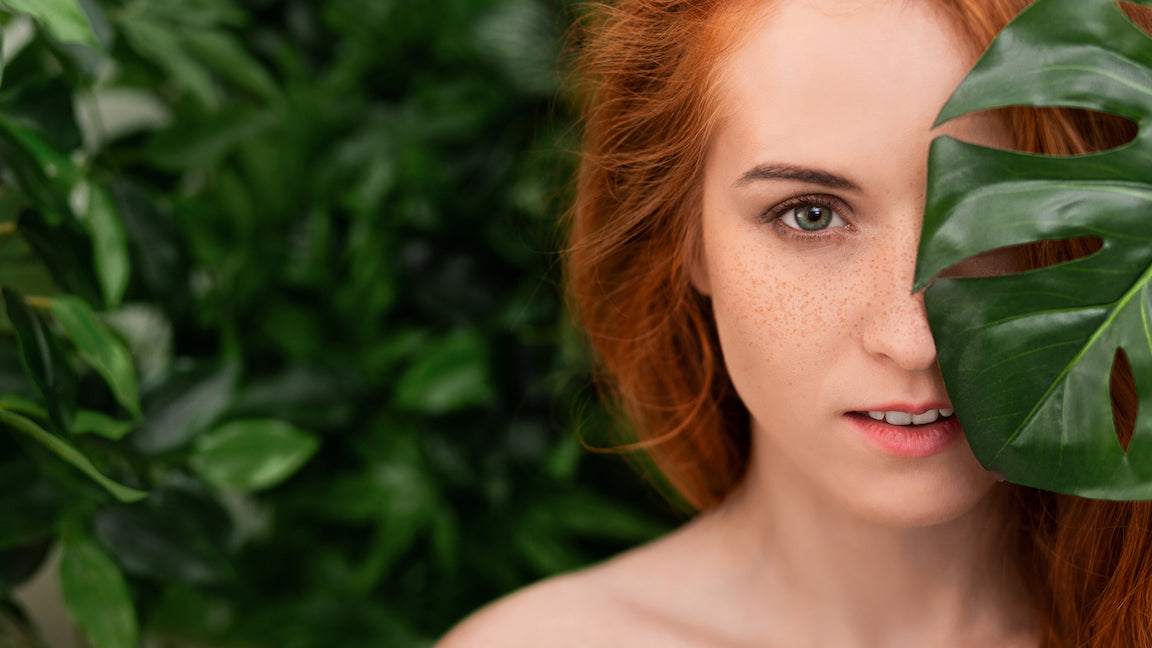 Jul 12 , 2019
If you're like many people, you're probably already using organic hair care products or those that contain plant-based ingredients because you've heard that they're good for your hair. But have you thought about why products made from plants and herbs are better than those made synthetically from chemical ingredients? Here are six reasons why plant-based or organic ingredients are better for your hair, along with some considerations and warnings.
1. The Addition of Natural Oils
One of the best perks of using plant-based ingredients in hair care products is that they add natural oils to your hair and scalp instead of removing them, which is the case when using chemically-infused products. Synthetic ingredients strip hair of natural oils, making your hair dull and dry which leads to breakage.
2. Exceptional Gentleness
Babies aren't the only ones who need hair products that are extremely gentle. If you have a sensitive scalp, your hair needs ingredients that are plant-based as they do a better job of handling irritants compared to synthetic ingredients.
3. Several Benefits Wrapped Up in One Product
When you use synthetic hair products that are infused with chemicals, usually, you need more than one product. But with plant-based hair care, you can get everything you need in a single product. Consider how ingredients, such as peppermint or tea tree oil, can do more than just stimulate your scalp. They can also nourish your strands and hair follicles.
4. Safer for Overall Health
Chemically-based hair products contain pharmaceutical ingredients that not only cause disruption in your hair's natural processes, but they also interfere with other parts of your body. By using products that contain harsh chemicals, the rest of your body is exposed to the same chemicals. Coating your hair and scalp with a shampoo containing chemicals can lead to the chemicals being absorbed into the skin, which can affect health.
5. Cruelty Free
Do you care about animals? If so, then think about how plant-based hair products don't involve cruel animal testing. This is another reason for preferring plant-based products.
6. Ageless 
Using plant ingredients for hair care is not new as people, worldwide, have been doing this since the beginning of time. Thus, plant-based products have a timeless element. 
Plant-Based Ingredients Found in Our Products
Some of the plant-based ingredients that are found in our wide selection of hair products include avocado oil, argan oil and frankincense oil.
Avocado oil moisturises brittle, dry hair and is ideal for repairing damaged hair. It easily absorbs into your hair and scalp because it's light in weight. What's more, it's rich with several nutrients that promote hair growth and nourishment. Besides containing the A, B, D and E vitamins, avocado oil has iron, amino acids, magnesium, copper and folic acid.
Argan oil is loaded with healthy fatty acids and Vitamin E. It also has Vitamin A, along with omega 6, linoleic acid and other antioxidants that offer extraordinary healing properties for hair. In addition to making hair healthier, argan oil strengthens hair roots, which results in less hair loss.
Frankincense oil is another ingredient good for your hair. This oil comes from the gum of a tree that's mainly grown in Somalia. It's perfect for moisturising hair follicles, reducing hair loss and making your hair healthier.
Other Benefits, Considerations and Warnings
Plant-based ingredients in hair care products do not have any risk for allergies since they consist of only all-natural ingredients. You don't have to worry about side effects. This is because they can biogenetically match whatever body chemistry you have.
Because they use biodegradable materials, these products are environmentally friendly.
Plant-based hair products contain pleasant, mild and natural aromas.
Using plant-based hair products provides balance to your hair. This is not the case when you use chemically-infused products that can either remove natural oils or go to the other extreme of excessively coating your hair.
Avoid using products that contain sulfates. This is because they can strip moisture, besides natural oils. from your hair and scalp. It's even more critical you stay away from sulfates if you have thin hair or hair loss.
When it comes to your hair care, don't settle for second-best. You deserve regal, royal treatment. Our luxury products use only the finest combinations of organic ingredients. Please check out our full line of high-quality hair care products.
---